Poultry 101 Travel & Lodging Information
Poultry 101 starts early Tuesday morning and ends by noon on Thursday.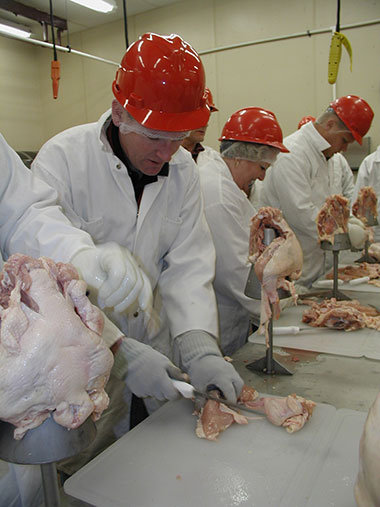 TRAVEL:
Northwest Arkansas Regional Airport (XNA) (www.flyxna.com) is the local airport and is approximately 20 min to Fayetteville. Car rental and shuttle services are available on their website.
Tulsa International Airport (TUL) (www.tulsaairports.com) is located directly west of the NWA region with a Hwy 412 serving as the main route. It is approximately 1 hour 45 minutes from Fayetteville.
Fort Smith (FSM) (fortsmithairport.com) is located south of Fayetteville. It is approximately 1 hour away with options of interstate (I-49/formerly I-540) or scenic route travel (Hwy 71) (both scenic views).
Branson Airport (BKG) (flybranson.com) is located northeast of Fayetteville. It is approximately 2 hours away, but on a very scenic route.
A detailed schedule of meeting times and transportation will be e-mailed to you a week prior to the course start date. Please note that due to COVID related precautions, transportation will not be provided between hotel and university or dinners. Parking will be available at the venue.
September 19-21, 2023
Don Tyson Center for Agricultural Sciences
1371 Altheimer Dr.
Fayetteville, AR 72704