Poultry 201 starts early Tuesday morning and ends by noon on Thursday.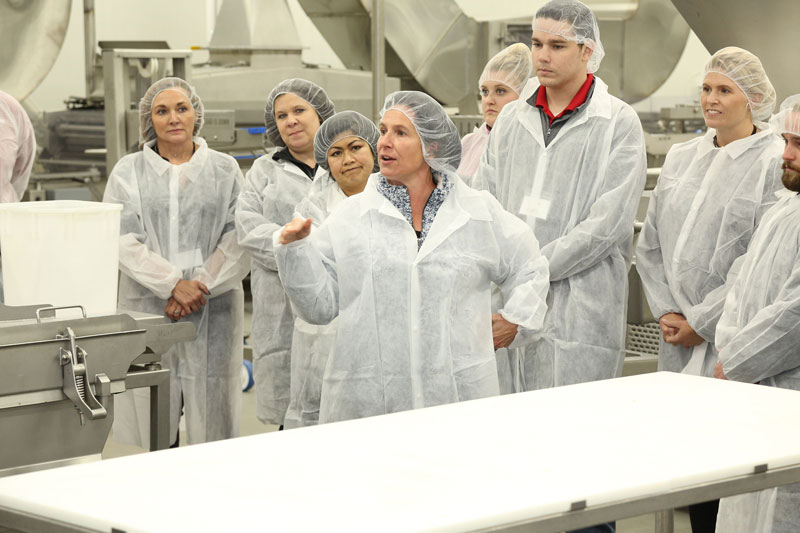 TUESDAY
Classroom Sessions:
Welcome and Introductions
Poultry Further Processing Industry
Protein Functionality/ Quality
Ingredients: Water, Salt, Phosphates, Natural Ingredients, Starches, etc.
Marination
Laboratory Sessions:
Marination
Ingredient Demo
WEDNESDAY
Classroom Sessions:
Batter and Breading/Coatings
Spices and Flavorings
Equipment: Portioning, Coating, Sausage
Laboratory Sessions:
Portioning Demonstration
Sausage
Batter and Breading Lab
Multi-drum breader
THURSDAY
Classroom Sessions:
Antimicrobials as ingredients
Heating Technology
Food Safety
Discussion
Final detailed agenda will be provided at the workshop.
October 17-19, 2023
Des Moines, Iowa